Point stone into gold for the benefit of mankind
Point stone into gold, Chinese idioms. The mythical story says that when the immortal uses a finger, the stone becomes gold. Many things that are bad or ordinary things change into good things. - "Chinese Modern Chinese Dictionary"
Mineral resources are an important material basis for the survival and development of human society and an important guarantee for supporting the sound and rapid development of the economy and society. With a global vision, Chinalco will effectively utilize the company's human, financial and material resources through transparent and responsible decision-making, and continuously develop domestic and foreign mineral resources, and refine minerals into gold in an economic, green and harmonious way. Transforming stone into treasure, creating better comprehensive value for stakeholders, achieving harmonious development of economy, environment and society, and thus benefiting all mankind.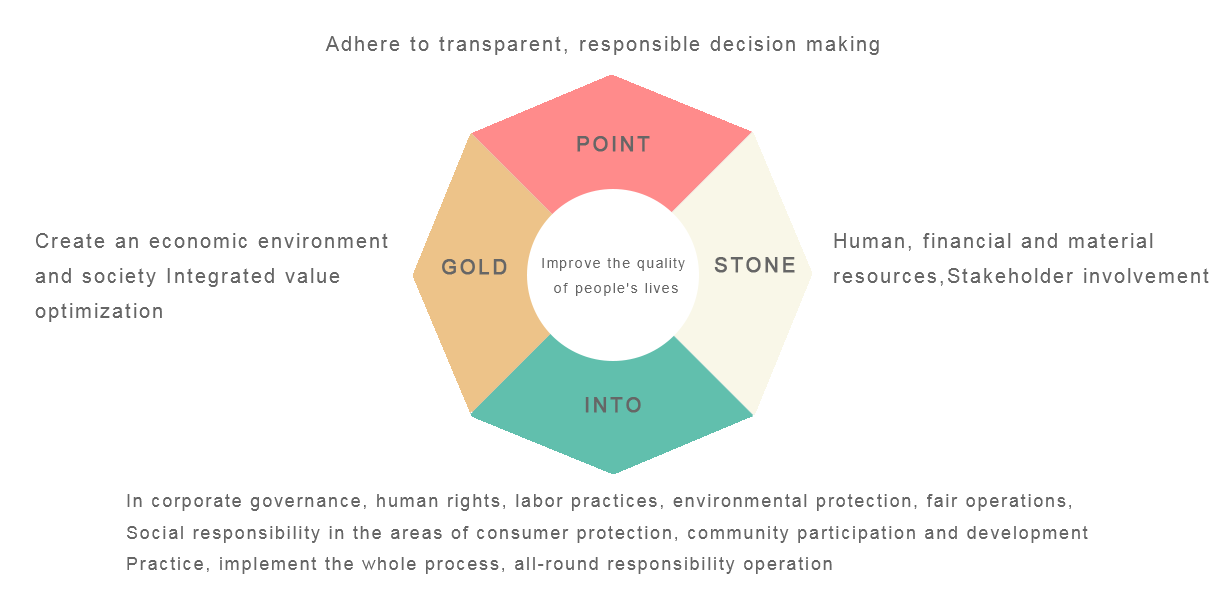 Make the best of efforts, innovation and strength
Copyright © China Copper Southeast Copper Co.,Ltd.